Exhibition @ Goethe Institut Santiago
06.12. – 31.12.2017 / opening 06.12.2017, 12:30
Sound art in public spaces constitutes the centre of Bonn Hoeren's artistic work and research area. Initiated in 2010 by the Beethoven Foundation for Art and Culture of the City of Bonn, the curated project by Carsten Seiffarth (Berlin) has been studying continuously the acoustic conditions and sonic contexts which define modern urban spaces. For that Bonn Hoeren appoints yearly one artist to be that year's city sound artist of Bonn. And with a residency the artist realizes a new sound installation for the city. In addition, the residences include acoustic research and onsite investigations as well as scientific side events and education projects.
The exhibition »Urban Sound Art« documents the large sound installation projects created by Bonn city sound artists since 2010. Works by Sam Auinger (2010), Erwin Stache (2011), Andreas Oldörp (2012), Christina Kubisch (2013), Max Eastley (2014), Stefan Rummel (2014), Edwin van der Heide (2015) and Gordon Monahan (2016) give an overview of how diverse the sound artists' engagement with urban situations and spaces under Bonn Hoeren is.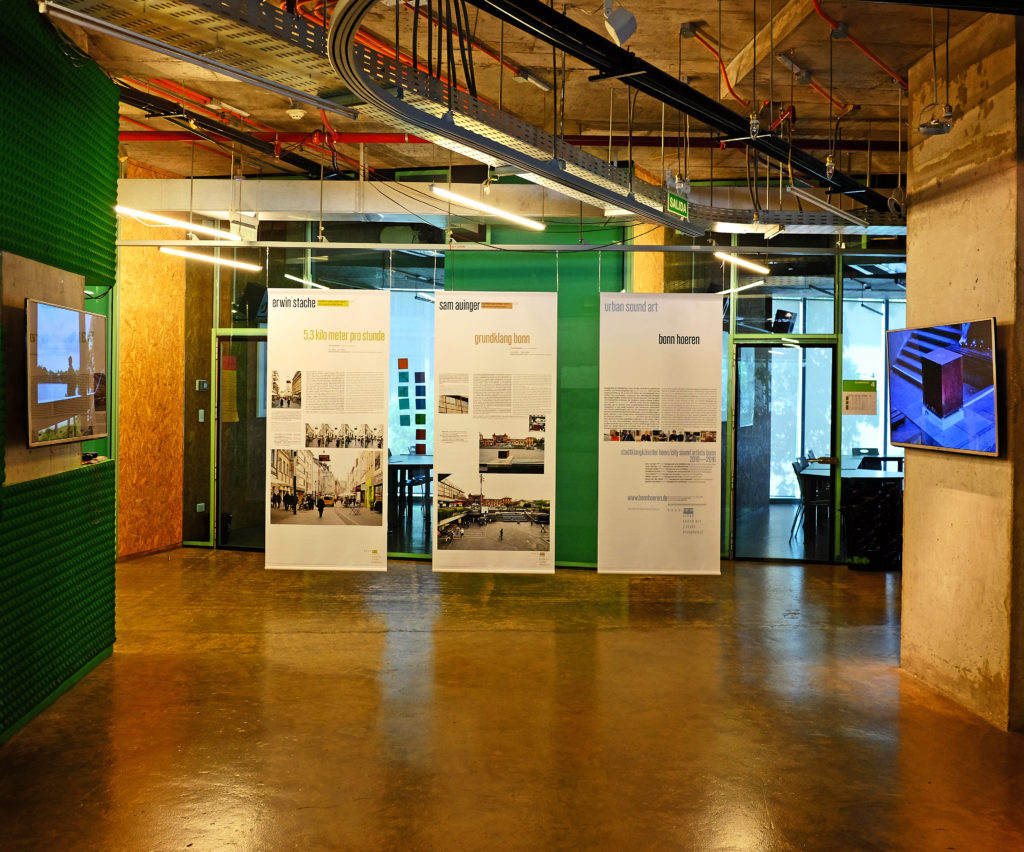 »Urban Sound Art« is an exhibition of Bonn Hoeren, a project from the Beethoven Foundation for Art and Culture of the City of Bonn.
In Collaboration with the Goethe-Institut Santiago.
Artistic and Project Leader: Carsten Seiffarth
Co-curator, exhibition texts: Markus Steffens
Translations: Philip Jacobs
Set-up in Santiago: Carsten Stabenow
Design: graphic office cyan